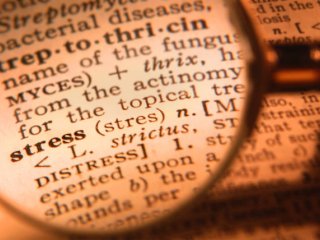 Description
Objectives
Outline
Materials
Certification
System Requirements
Watch a Demo
Stress Management Coaching is more than just a course about stress; it is an experience. You will discover a variety of ways to prevent and manage stress in your life and the lives of others. Learn what stress is, what causes it, and some specific stress reduction techniques that inspire you to continue a life-long program of stress management. Stress Management Coaching is a growing field that provides powerful approaches to a healthy and balanced life.
Prerequisite(s): None
After completing this course, you should be able to:
Recall the factors causing stress in today's world
Recognize the role of stress in chronic disease
Identify practices for reducing stress
List methods for facilitating mindfulness and meditation
Describe the importance of relaxation
Stress Management Coaching Module 1
Stress in Today's World
What is Stress?
Yerkes-Dodson Principle
The Terminology of Stress
Holistic Health
Dimensions of Health
Nature or Nurture
Self-Assessment
Symptoms of Stress
Perceived Stress Scale (PSS)
Ardell Wellness Stress Test
Stress Management Coaching Module 2
Understanding Stress
Fight-or-Flight Response
Psychological Response to Tress
Stress Response in Today's World
General Adaptation Syndrome
Mind/Body Connection
Psychological Health
Role of Chronic Stress in Disease
Medium-Term Chronic Stress
Long-Term Chronic Stress
How the Mind and Body Communicate
Stress Management Coaching Module 3
Perception, Thinking, and Choosing
Power of Perception
The World Is NOT a Stressful Place
Cognitive Restructuring
Hardiness
Cognitive Distortions
Thinking Errors
Cognitive Techniques
Underlying Theories and Practices
Rational Emotive Behavior Therapy
Stress Management Coaching Module 4
Mindfulness and Managing Emotions
The Nature of Reality
Qualities of Mindfulness
Benefits of Mindfulness
Inner Mindfulness Meditation
Physiology of Emotions
Guilt and Worry
Fear
Anger
Hostility
Stress Management Coaching Module 5
Values and Spirituality 
Understanding Your Values
Values within Cultures
Dynamic Quality of Values
Acquiring Values
Types of Values
Spiritual Quest
Spiritualty and Religiosity
Five Qualities of Spiritual Health
Action Plan for Stress Management Through Spiritual Wellness
Stress Management Coaching Module 6
Life Management and Money Matters
Time and Stress
Planning for Control
Quadrant Planning
Keys to Creating Balance
Serendipity
Procrastination
ABCs of Money Management
Stress on the Job
Managing Your Money
Stress Management Coaching Module 7
Relationships and Environment
Social Support
Communication
Managing Conflict
Creating a Healing Environment
Color
Light
Smells and Air
Noise
Temperature
Taking Control of Your Surroundings
Ergonomics
Stress Management Coaching Module 8
Healthy Lifestyles and Relaxation 
Exercise
Nutrition
Stress and Healthy Weight
Eating Disorders
Sleep
Understanding Relaxation
Benefits of Relaxation
Relaxation Sensations
Use Good Judgement
Stress Management Coaching Module 9
Breathing and Autogenics
How Breathing Works
Benefits of Relaxation Breathing
Breathing and Relaxation
How to Do Relaxation Breathing
Autogenic Training
How Autogenic Works
Benefits of Autogenics
Experiencing Autogenics
Stress Management Coaching Module 10
Progressive Relaxation
Muscle Physiology
Muscles and Relaxation
How PMR Works
Benefits of Progressive Relaxation
Progressive Muscle Relaxation
Guided Imagery
The Mind and How it Works
Imagery and Visualization
Uses of Imagery
Stress Management Coaching Module 11
Meditation and Yoga
What is Meditation?
Meditation Put into Practice
Additional Ways to Meditate
Benefits of Meditation
Overview of Yoga Styles
Benefits of Yoga
Hatha Yoga
How to Practice Yoga
Precautions Before Starting Yoga
Stress Management Coaching Module 12
Alternative Health and Strategies
Complementary and Alternative Health
Categories of Complementary and Alternative Medicine
Stress-Reduction Strategies
Laughter and Humor
Music
Solutions to Avoid
Stress Management for Life – Planning for the Future
**Outlines are subject to change, as courses and materials are updated.**
Ed4Career is committed to being both environmentally conscious and making it easier for you to study! We're making your education mobile! All of our textbooks are now provided as eTextbooks. You can access them on your laptop, tablet, or mobile device and can study anytime, anywhere.
The move away from physical books to eTextbooks means you get the latest, most up-to-date version available. This also makes your training more accessible, so you can study anywhere you have your phone or tablet. The best part is that all materials are included in your training cost so there are NO extra fees for books!
Upon successful completion of our Stress Management Coaching course, students will be prepared to sit for the NCCB national certification exam to become a Certified Stress Management Coach (CSMC).
Internet Connection
Broadband or High-Speed - DSL, Cable, and Wireless Connections
*Dial-Up internet connections will result in a diminished online experience. Classroom pages may load slowly and viewing large audio and video files may not be possible.
Hardware Requirements
Processor - 2GHz Processor or Higher
Memory - 1 GB RAM Minimum Recommended
PC Software Requirements
Operating Systems - Windows 7 or higher
Microsoft Office 2013 or higher. Also, you could use a general Word Processing application to save and open Microsoft Office formats (.doc, .docx, .xls, .xlsx, .ppt, .pptx)
Internet Browsers - Google Chrome is highly recommended


Cookies MUST be enabled
Pop-ups MUST be allowed (Pop-up Blocker disabled)

The Kindle Reader App or VitalSource Bookshelf App are needed for many of our courses (No special equipment needed. This can be downloaded for FREE onto your computer.)
PowerPoint Viewer (if you do not have PowerPoint)
QuickTime, Windows Media Player &/or Real Player
MAC Software Requirements
Operating Systems - Mac OS x 10 or higher with Windows
Mac office programs or a Word Processing application to save and open Microsoft Office formats (.doc, .docx, .xls, .xlsx, .ppt, .pptx)
Internet Browsers- Google Chrome is highly recommended


Cookies MUST be enabled
Pop-ups MUST be allowed (Pop-up Blocker disabled)

The Kindle Reader App or VitalSource Bookshelf App are needed for many of our courses (No special equipment needed. This can be downloaded for FREE onto your computer.)
PowerPoint Viewer (if you do not have PowerPoint)
Adobe PDF Reader
Apple QuickTime Media Player