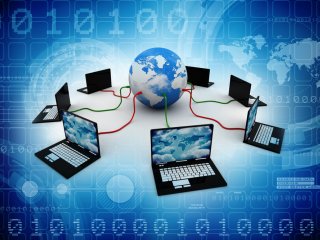 Description
Objectives
Outline
Materials
Certification
System Requirements
Watch a Demo
The process of becoming Oracle Database certified broadens your knowledge and skills by exposing you to a wide array of important database features, functions and tasks. Our training course teaches you how to master the skills associated with becoming Oracle (OCA) Certified. You'll become more valuable to your current and/or future potential employer. Earning this in demand certification will expand your job opportunities, support job stability, and speed up your career. The Oracle Database 12c Administrator Certification ensures that as database professionals you have a strong foundation and expertise in the industry's most advanced database management system, Oracle 12c.
Our training course prepares you for Oracle's certification exam IZ0-062. Your training will include topics such as how to install and maintain an Oracle database, how to configure the Oracle network environment, managing data and databases, SQL features, backup/recovery techniques, upgrading, and migrating data.
Prerequisite(s): Candidates can prepare for the exams by taking this training; no other prerequisites are required by Oracle.
 
After completing this course, you should be able to:
Identify the fundamentals of installing Oracle Database software  
Recognize the architectural components of the Oracle Database as well as how to manipulate data
Recall how to create an Oracle Database and how to manage storage and space
List how to implement security and auditing functions as well as how to manage database performance  
Recognize how to use the back-up recovery system, how to perform and upgrade and how to configure grid infrastructure
OCA: Oracle Database 12c Administrator Certified Associate Module 1
Exploring the Oracle Database Architecture
Install the Oracle Database Software
User Accounts
OUI Inventory
Generate Database Creation Scripts by Using DBCA
Configure Database Options by Using DBCA
Memory Structures
Background Processes
Physical Database Structures
Logical Database Structures
OCA: Oracle Database 12c Administrator Certified Associate Module 2
Managing and Configuring
Use Database Management Tools
Understand Initialization Parameter Files
Alert Logs and Dynamic Performance Views
Configure Oracle Net Services
Configure Client-Side Network
Configure Communication Between Databases
Describe Storage of Table Row Data in Blocks
Create and Manage Tablespaces
OCA: Oracle Database 12c Administrator Certified Associate Module 3
Managing Space and User Security
Save Space by Using Compression
Segment Advisor
Manage Resumable Space Allocation
Create and Manage Database User Accounts
Grant and Revoke Privileges
Create and Manage Roles and Profiles
DML and Undo Data Generation
Monitor and Administer Undo Data
OCA: Oracle Database 12c Administrator Certified Associate Module 4
Auditing and Maintenance
Shared and Exclusive Locks
Automatic and Manual Locking
Monitor and Resolve Locking Conflicts
DBA Responsibilities for Security and Auditing
Enable Standard Database Auditing and Unified Auditing
Manage the Automatic Workload Repository (AWR)
Describe and Use the Advisory Framework
Set Alert Thresholds
Automated Tasks
OCA: Oracle Database 12c Administrator Certified Associate Module 5
Performance and Resources
Use Automatic Memory Management
Use the Memory Advisor to Size Memory Buffers
Manage Optimizer Statistics
Use the SQL Tuning Advisor
Use the SQL Access Advisor to Tune Workload
Configuring the Database Resource Manager
Access and Create Resource Plans
OCA: Oracle Database 12c Administrator Certified Associate Module 6
Automating Tasks, Backup, and Recovery
Job Chains to Perform a Series of Tasks
Use Scheduler Jobs on Remote Systems
Moving Data
Create and Use Directory Objects
SQL*Loader
Oracle Data Pump
Back and Recovery: Configuration
Configure Fast Recovery Area
Automate Database Backups
Manage Backups
OCA: Oracle Database 12c Administrator Certified Associate Module 7
Restart and Upgrades
Configure Storage for Oracle Automatic Storage Management
Standalone Server
Using Oracle Restart to Manage Components
Upgrade Methods
Migration Methods
Upgrade Process
Upgrade Requirements
Migrate to Unified Auditing
**Outlines are subject to change, as courses and materials are updated.**
Ed4Career is committed to being both environmentally conscious and making it easier for you to study! We're making your education mobile! All of our textbooks are now provided as eTextbooks. You can access them on your laptop, tablet, or mobile device and can study anytime, anywhere.
The move away from physical books to eTextbooks means you get the latest, most up-to-date version available. This also makes your training more accessible, so you can study anywhere you have your phone or tablet. The best part is that all materials are included in your training cost so there are NO extra fees for books!
Upon successful completion of this course, students will be prepared to sit for the Oracle 12c IZ0-062: Oracle Database 12c: Administration (OCA) certification exam.
Internet Connection
Broadband or High-Speed - DSL, Cable, and Wireless Connections
*Dial-Up internet connections will result in a diminished online experience. Classroom pages may load slowly and viewing large audio and video files may not be possible.
Hardware Requirements
Processor - 2GHz Processor or Higher
Memory - 1 GB RAM Minimum Recommended
PC Software Requirements
Operating Systems - Windows 7 or higher
Microsoft Office 2013 or higher. Also, you could use a general Word Processing application to save and open Microsoft Office formats (.doc, .docx, .xls, .xlsx, .ppt, .pptx)
Internet Browsers - Google Chrome is highly recommended


Cookies MUST be enabled
Pop-ups MUST be allowed (Pop-up Blocker disabled)

The Kindle Reader App or VitalSource Bookshelf App are needed for many of our courses (No special equipment needed. This can be downloaded for FREE onto your computer.)
PowerPoint Viewer (if you do not have PowerPoint)
QuickTime, Windows Media Player &/or Real Player
MAC Software Requirements
Operating Systems - Mac OS x 10 or higher with Windows
Mac office programs or a Word Processing application to save and open Microsoft Office formats (.doc, .docx, .xls, .xlsx, .ppt, .pptx)
Internet Browsers- Google Chrome is highly recommended


Cookies MUST be enabled
Pop-ups MUST be allowed (Pop-up Blocker disabled)

The Kindle Reader App or VitalSource Bookshelf App are needed for many of our courses (No special equipment needed. This can be downloaded for FREE onto your computer.)
PowerPoint Viewer (if you do not have PowerPoint)
Adobe PDF Reader
Apple QuickTime Media Player