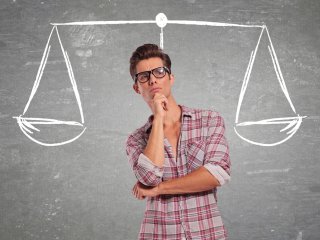 Description
Objectives
Outline
Materials
Certification
System Requirements
Watch a Demo
Looking for a challenge? Do you like research and staying organized? Do you enjoy the excitement of a busy office? If so, then you should consider becoming a legal assistant or legal secretary. Legal assistants/secretaries perform clerical duties at law firms and other legal offices. Unlike regular assistants/secretaries, legal assistants require extensive knowledge of legal proceedings and documentation. They may do factual or legal research at all levels of a case and will often organize meetings, appointments and dates for attorneys. Our Legal Assistant/Legal Secretary course will introduce the basic duties of the job and the knowledge necessary to be successful in the field. 
Prerequisite & Recommendation: Student needs to have general secretarial training or experience. We highly recommend that the student also take a course in Understanding the Law to have a very solid background in the legal system. 
After completing this course you should be able to:
Define the job description of a legal assistant/secretary
Identify correct billing, accounting and written communication methods
Recognize types of contracts and torts and how to prepare legal documents
List the basics of business partnerships, family law and litigation
Recall the principles of estate planning and guardianship
Legal Secretary / Legal Assistant Module 1
The Law Office
The Lawyer's Assistant
The Career of a Lawyer's Assistant
NALS Certification
Ethical Considerations
Client-Lawyer Relationship
Law Firms and Associations
Public Service
Maintaining Integrity
Office Organization
Interoffice Relationships
Client Relations
Public Relations
Legal Secretary / Legal Assistant Module 2
Computers, Billing and Basic Accounting Procedures
Computers in the Law Office
Operating Systems
Document Management
Understanding Billing
Debits and Credits
Time Entries
Cost Entries
Handling the Firm's Checking Account
Payroll
Computing Interest
Legal Secretary / Legal Assistant Module 3
Written Communication
The Basics of English Grammar
Review of Sentence Structure
Punctuation
Capitalization
Abbreviations
Number Usage
Word Division
Writing Letters, Memos, and Messages
Parts of a Business Letter
Forms of Address
Legal Secretary / Legal Assistant Module 4
Legal Documents, Law Library and The Courts
Preparing Legal Documents
Legal Citations
Legal Research
Hierarchy of Legal Authority
Legal Texts
History of the Law
The American Judicial System
Dual System of Courts
Terminology of the Court
Court Officers
Legal Secretary / Legal Assistant Module 5
Administrative Agencies and Litigation
Federal and State Agencies
Opening the Litigation File
Before the Suit is Filed
Pleadings
Request for Jury Trial
Mediations
Stipulations
Trial Notebooks
Settlement
Appeals 
Billing
Legal Secretary / Legal Assistant Module 6
Contracts, Torts and Criminal Law Procedures
The Statute of Frauds
Types of Contracts
Discharge of Contracts
Kinds of Torts
Initial Client Interview
Sources of Criminal Law
Classes of Crime
Misdemeanor Cases
Felony Cases
Post-trial Proceedings
Legal Secretary / Legal Assistant Module 7
Family Law and Business Organizations
Influence of Uniform Acts
Marriage
Divorce
Procedures of Termination of Marriage
Uncontested Proceedings
Corporations
Corporate Structure and Operation
Incorporation Process
Partnerships
Limited Liability Company
Legal Secretary / Legal Assistant Module 8
Real Estate and Estate Planning
History of Real Estate Law
Evidence of Title to Real Estate
Instruments of Conveyance
The Real Estate Transaction
Preparation of Deeds
Terminology in Estate Planning
Characteristics of a Will
Types of Wills
Preparation of Wills
Legal Secretary / Legal Assistant Module 9
Guardianships and Bankruptcy 
The Uniform Probate Code
Functions of Estate Administration
Identification of Assets
Personal Representative
Probate Procedures
The Bankruptcy Code
Bankruptcy Courts and Jurisdiction
Filing a Bankruptcy
The Debtor's Estate
Discharge of Debts
**Outlines are subject to change, as courses and materials are updated.**
Ed4Career is committed to being both environmentally conscious and making it easier for you to study! We're making your education mobile! All of our textbooks are now provided as eTextbooks. You can access them on your laptop, tablet, or mobile device and can study anytime, anywhere.
The move away from physical books to eTextbooks means you get the latest, most up-to-date version available. This also makes your training more accessible, so you can study anywhere you have your phone or tablet. The best part is that all materials are included in your training cost so there are NO extra fees for books!
Upon successful completion of our Legal Secretary course, students will be prepared for an entry-level position as a Legal Secretary in a Law office setting and will be prepared, in part, to sit for the NALS national certification exam to become an Accredited Legal Professional (ALP). This exam also requires that you have one year of general office experience. Each state has specific requirements, we highly recommend you check with your state.
Internet Connection
Broadband or High-Speed - DSL, Cable, and Wireless Connections
*Dial-Up internet connections will result in a diminished online experience. Classroom pages may load slowly and viewing large audio and video files may not be possible.
Hardware Requirements
Processor - 2GHz Processor or Higher
Memory - 1 GB RAM Minimum Recommended
PC Software Requirements
Operating Systems - Windows 7 or higher
Microsoft Office 2013 or higher. Also, you could use a general Word Processing application to save and open Microsoft Office formats (.doc, .docx, .xls, .xlsx, .ppt, .pptx)
Internet Browsers - Google Chrome is highly recommended


Cookies MUST be enabled
Pop-ups MUST be allowed (Pop-up Blocker disabled)

The Kindle Reader App or VitalSource Bookshelf App are needed for many of our courses (No special equipment needed. This can be downloaded for FREE onto your computer.)
PowerPoint Viewer (if you do not have PowerPoint)
QuickTime, Windows Media Player &/or Real Player
MAC Software Requirements
Operating Systems - Mac OS x 10 or higher with Windows
Mac office programs or a Word Processing application to save and open Microsoft Office formats (.doc, .docx, .xls, .xlsx, .ppt, .pptx)
Internet Browsers- Google Chrome is highly recommended


Cookies MUST be enabled
Pop-ups MUST be allowed (Pop-up Blocker disabled)

The Kindle Reader App or VitalSource Bookshelf App are needed for many of our courses (No special equipment needed. This can be downloaded for FREE onto your computer.)
PowerPoint Viewer (if you do not have PowerPoint)
Adobe PDF Reader
Apple QuickTime Media Player